Staff & Leadership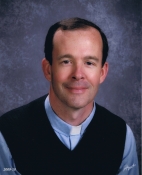 Bill Coleman
Pastor
P: 814-454-0106 ext 227
E:
Pastor Bill Coleman has been pastor of Luther Memorial Church since November 2008. Bill grew up in Scranton, Pennsylvania with his parents and two brothers. After graduating from high school, he attended St. Bonaventure University, and finished his BA in Accounting at Indiana University of Pennsylvania. Bill met his future wife Amy at I.U.P and they were married in August of 1996. After living in Northern Virginia for seven years and working as an auditor and financial analyst, Bill was called into the ministry.

The Coleman family, including two children - Brennan and Emma, began seminary at Gettysburg Lutheran Seminary in the fall of 2000. Bill graduated with his Masters of Divinity in 2004, and was called to serve Trinity Lutheran Church in Sidman, Pennsylvania and St. John Lutheran Church in Summerhill, Pennsylvania. After moving to Erie (where his wife Amy grew up) Bill served St. Peter's Lutheran Church (Millcreek) and Trinity Lutheran Church (McKean) before being called by Luther Memorial Church.

Bill enjoys running, biking, reading and cooking. He finds peace during long walks and runs at Presque Isle State Park. He finds joy in the simple moments of life and is appreciative of his many blessings. He enjoys having conversations with people and welcomes meeting new people. He is thankful for the ministry which happens here on a daily basis and is excited about the future of this ministry.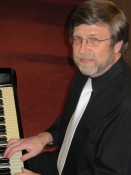 Walt Gaber
Cantor
P: 814-454-0106 ext 233
E:
Walt Gaber is a native of Waterford, PA and a Ft. LeBoeuf graduate. He holds degrees from Oral Roberts University, Colorado State University and the University of Tulsa including advanced degrees in Music (organ performance) and Computer Science. Walt studied piano with Andrzej Wasowski and organ with Betty Knott Kirk and Robert Cavarra.
Music and mathematics were among Walt's early interests. He accompanied church and school choirs at an early age and began playing regularly for church services while in high school. Walt first became interested in organs and organ music while working during his undergraduate years for Lawrence Phelps, a world renowned pipe organ builder located in Erie, PA during the early 1970's.
After completing a Masters of Music in Organ Performance, Walt taught undergraduate Music History and Music Theory at Oral Roberts University for several years. During that time he began developing music education, music notation and MIDI software during the early years of the personal computer. Finding software development interesting and challenging, he made a career change from music to software development while remaining active in church music.
During most of the 25 years Walt and his family lived in Tulsa, OK, he served as Parish Musician for two congregations - Grace Lutheran and Lutheran Church of the Good Shepherd. Returning to Erie, PA in 2004, Walt became active in the Luther Memorial choir. After filling in as Interim Cantor for the last few months of 2011, both Walt and Luther Memorial decided that he should continue permanently and he now serves as Luther Memorial's Cantor.
Walt has expressed his philosophy of church music as one in which "we, as church musicians, are not performers and our music is not a performance. Rather, the role of music in the church is to present the Word and to express it in ways that words alone cannot express. The role of church musicians is to lead the worshiping body in the work of the people otherwise known as the liturgy. We strive to offer our best as an unblemished sacrifice to edify and praise God and to lift and direct the spirits of our fellow Christians."
Walt is employed by a large oil and gas service company as the Solutions Architect for a 100-person software development team creating state-of-the-art engineering application software. The team is distributed between Houston, TX and Pune, India resulting in several trips to both of those locations on a regular basis. Previous, job-related travel has included trips to Japan, Scotland, Canada and Mexico.
In his "spare" time, Walt enjoys cycling, backpacking, gardening, travel, puzzles and reading. He and his wife, Jeanne, have three grown children (Christy, Karen and Jonathan) currently residing in California, Illinois and Ohio.
Norma Buerk
Church Secretary
P: 814-454-0106 ext 221
E:
Norma Buerk, Church Secretary, has been a staff member at Luther Memorial since 1987. She grew up in Murrysville PA, and holds Associate's Degrees from Duff's Business Institute in Pittsburgh in Legal Secretarial Service and Court Reporting Stenography. Norma worked as a legal secretary in Pittsburgh until 1980 and in Erie until 1984. She raised a family of 3 children, briefly operated a cleaning business, and worked as church secretary at Kingsley United Methodist church before coming to Luther Memorial.
At Luther Memorial, Norma manages the front office for the church, producing bulletins for every service, the monthly Parish Banner for Jesus, and many other publications. She is also the voice of Luther Memorial on the telephone, and says what she likes best about her job is that "People need to know that they matter – they can call somewhere and feel that someone cares."
In addition to her work as Church Secretary, Norma performs all the custodial work for the church building (except the school). She schedules this work, alongside her office duties, into some very full days. She also notes that the church office works together with the school office on many projects. When school is not in session and the school office is closed, Norma is often called to take on school office responsibilities as well.
Outside of work Norma has served as director of Sonlight Puppets since 1987, and is a member of the Lakewood United Methodist Handbell Choir. She enjoys spending time with her family, as well as biking, walking, and gardening.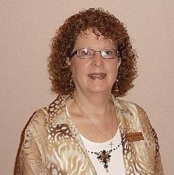 Linda Graffius
Coordinator of Care Ministry and Parish Nurse
E:
In October 2014 Linda became the Coordinator of Care Ministry and has been serving as Parish Nurse at Luther Memorial Church since October 2011. Linda formed Luther Memorial's Health Ministry Team, and is very involved in Luther Memorial's Deborah Circle, Prayer Group and Care Ministry Team. Before becoming a Parish Nurse, Linda served as a Staff Nurse in many differnt hospital and surgical settings. She is a graduate from Hamot Hospital School of Nursing and University of Buffalo.
Linda enjoys reading, taking walks with her dog, Maggie, and volunteering in many different settings. She loves to spend time with her grandchildre and her friends.
Jan MacInnes MacInnes
Care Ministries
P: 814-454-0106
E: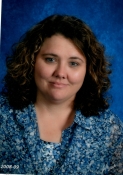 Miriam Scheid
Parish Manager
P: 814-454-0106 ext 225
E:
Miriam Scheid has been the Parish Manager of Luther Memorial Church since October 2007. Miriam grew up in Orlando, Florida and moved to Erie in 1989 when she married Jeffrey Scheid. She has three adult children, Ashley, Joshua and Cassia. Before working for Luther Memorial, Miriam worked as a travel agent and accounting manager at North Coast Travel.
Miriam and her husband have been active members of their church, Church of Mt. Zion, for over twenty years. Miriam served missionaries as a travel agent and helped churches with their missions programs for almost fourteen years. Miriam enjoys accounting and is grateful to use these skills helping others, and in the service of our Lord.
Miriam enjoys visiting her son-in-law and daughter in Virginia, where they serve in the ministry and spending time with her family. Miriam also enjoys the beach, kayaking, and loves to travel.
David Buerk
David Buerk, Building Manager, has worked at Luther Memorial for six years. He is a native of Erie, where he graduated from Tech Memorial High School. He owns Buerk Construction, a remodeling and building contractor. At Luther Memorial, his part-time work includes taking care of our sprawling physical plant, making sure things get repaired or replaced just before they break and saving the church from incurring considerable expense using outside contractors.
Outside Luther Memorial, David enjoys playing cards, swimming, and fine woodworking.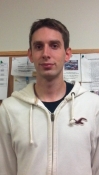 Charlie Lintelman
Charlie Lintelman, Church Security Guard, grew up in a 200 year old house located on 120 acres outside of Waterford, and has always been active in many outdoor activities. Charlie attended Luther Memorial Learning Center and Fort LeBoeuf High School. In 2011, he received his Bachelor's degree in Speech and Hearing Sciences from Edinboro University with a minor is Psychology. He is currently working on his Master's degree in Education and on earning his Teaching Certification in Middle Level English/Science.
Charlie has officially worked at Luther Memorial since 2005, although he was a frequent volunteer prior to turning 16. He began serving as the church's Security Guard on weekdays, sharing the job with the Parsh brothers who worked weekends. He notes that his position is something of a catch-all, as he is called on to help with weddings, concerts, funerals, benefits, and other events, also serving as a host to welcome people and a door man. He also manages our relationships with our neighbors ("putting out fires"), and handles the grounds and outdoor upkeep. He is often called on to supervise volunteer projects at the church.
Charlie says that he enjoys his job because it is never boring, always presenting him with something new to learn. He gets to know a wide variety of people, and finds the people at Luther Memorial "a wonderful group to work with." Charlie strives to represent Luther Memorial as a friendly face who materializes whenever anything is needed. He recognizes, though, that most of his job is behind the scenes and isn't noticed unless something isn't done.
Charlie worked at Metro Health Center doing grounds maintenance before they closed. He has also worked for the Ft. LeBoeuf School District doing grounds maintenance. He has owned his own landscaping company since 2007.
Outside of work, Charlie enjoys running, basketball, and soccer. He likes going out to dinner, movies, amusement parks, and beaches. He also enjoys visiting and helping his grandmothers and playing cards. He calls himself a "huge people person" and says he is very grateful for the experience and skills he has gained from his time at Luther Memorial. His goal is to become a teacher, and further down the road, a principal. He also hopes to continue and expand his landscaping business, and to stay connected to Luther Memorial. "After all," he says, "it's been my second home/family for a very long time."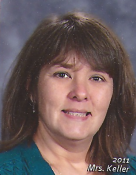 Beth Keller
Youth and Family Ministry
E:
Beth Keller, a lifelong Luther Memorial member, is a graduate of Edinboro University of Pennsylvania, where she earned Bachelor's and Master's degrees in education with a concentration in mathematics. She has worked full-time at Luther Memorial Academy, teaching kindergarten for 15 years and currently teaching 2nd grade.
She has been active in the church's youth and family ministries for most of her life, attending the National Youth Gathering in San Antonio as a youth in the 1980s, teaching Sunday School throughout her high-school and college years, and serving as the Vacation Bible School coordinator for many years. She is currently actively involved as a volunteer in Christian Education at Luther Memorial, in addition to serving as a staff member in the Youth and Family Ministries programs.
Beth is currently working on an advanced certification in the Orton-Gillingham teaching approach, specializing in working with individuals with dyslexia.
When not working or studying, Beth enjoys spending time with family and friends, reading, knitting and gardening.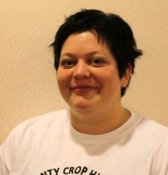 Sarah Prylinski
Youth and Family Ministry
P: 814-454-01016
E:
Sarah Prylinski is an active Lutheran mom of four children ranging in age from 12 to 20 and married to husband T.J. She has great love for her family as well as her pets. Sarah has been involved at both Luther Memorial Church and Luther Memorial Academy for the past five years. Sarah works as an RN for UPMC and works part time with the Youth and Family Ministries at Luther Memorial. Sarah is passionate about living a service driven life for Christ along with having fun and enjoying in fellowship.
Church Council


Stan Rose - President
Les Fobes - Vice President
Eric Hedlund - Secretary
Greg Kern - Treasurer
John Bartett
John Tell
Jesse Graffius
Ken Kraut
Dorothy Overberg
Natalie Montero
Barbara Chaffee
Patricia Bellingham
Frank DiCenzo
Brian Hubbard
Pat Young
Vicky Blasco
Pastor Bill Coleman
Events and More
Calendar Of Events
November 2017

Su
M
Tu
W
Th
F
Sa
1
2
3
4
5
6
7
8
9
10
11
12
13
14
15
16
17
18
19
20
21
22
23
24
25
26
27
28
29
30