Staff & Leadership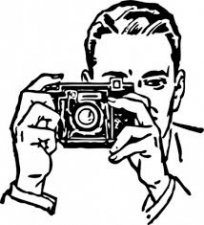 Norma Buerk
Church Secretary
Norma Buerk, Church Secretary, has been a staff member at Luther Memorial since 1987. She grew up in Murrysville PA, and holds Associate's Degrees from Duff's Business Institute in Pittsburgh in Legal Secretarial Service and Court Reporting Stenography. Norma worked as a legal secretary in Pittsburgh until 1980 and in Erie until 1984. She raised a family of 3 children, briefly operated a cleaning business, and worked as church secretary at Kingsley United Methodist church before coming to Luther Memorial.
At Luther Memorial, Norma manages the front office for the church, producing bulletins for every service, the monthly Parish Banner for Jesus, and many other publications. She is also the voice of Luther Memorial on the telephone, and says what she likes best about her job is that "People need to know that they matter – they can call somewhere and feel that someone cares."
In addition to her work as Church Secretary, Norma performs all the custodial work for the church building (except the school). She schedules this work, alongside her office duties, into some very full days. She also notes that the church office works together with the school office on many projects. When school is not in session and the school office is closed, Norma is often called to take on school office responsibilities as well.
Outside of work Norma has served as director of Sonlight Puppets since 1987, and is a member of the Lakewood United Methodist Handbell Choir. She enjoys spending time with her family, as well as biking, walking, and gardening.
Church Council
Les Fobes - President; John Bartlett - Vice President; Mark Lechner- Secretary; Greg Kern - Treasurer; Dorothy Overberg - Assistant Treasurer
John Bartlett; Vicky Blasco; Ann Flick; Mark Howell; Joe Helm; David Griswold; Jack Tell
Ken Kraut; Michael Snider; Pat Young; Emma Chaffee, Stan Rose; Pastor Bill Coleman